NEW JERSEY: Modern Orthopaedics of New Jersey, a team of top-ranked orthopedic physicians, is excited to announce that the company is opening a new location in Paramus, NJ on Route 17 North.
The orthopedic practice currently has locations in both Wayne and Parsippany. Their Paramus expansion marks the company's third location in New Jersey and will serve as its flagship. With this new location, the team at Modern Orthopaedics is looking forward to making its advanced treatments available to an even wider group of New Jerseyans – and with a very unique addition:
"We are very excited to introduce our specialty orthopedic practice to Paramus and throughout Bergen County. We will also be the first orthopedic practice in Paramus that offers orthopedic urgent care, a desperately needed service in Paramus that will provide efficient and expert orthopedic care without the need to visit a hospital emergency room," said Founder and Orthopedic Surgeon, Peter DeNoble, MD.
Paramus is a city in New Jersey with a population of approximately 26,000 people and is primarily a suburban area. Paramus is a popular shopping destination, referred to by some as the "retail center of the country". Modern Orthopaedics looks forward to offering its pain-relieving procedures to people across Paramus.
"We've had the privilege to serve patients for over a decade in both Wayne and Parsippany, NJ, and we will continue to do so as we simultaneously become a proud member of the Paramus community," said Dr. DeNoble.
The orthopedic surgeons at Modern Orthopaedics of New Jersey search for ways to alleviate their patients' pain through non-surgical treatment options like physical therapy and other regenerative treatment options.  When these options aren't enough to solve their condition, surgical options are discussed and offered.  Some of the common conditions that Modern Orthopaedics specializes in treating are rotator cuff tears, carpal tunnel syndrome, wrist sprains, fractures, and hip and knee arthritis.
The team at Modern Orthaepedics is supported by a 5-star concierge-trained staff. The surgeons aim to make their patients' treatment process as comforting as possible, from scheduling their first appointment to ensuring post-operative care is seamless.
Modern Orthopaedics of New Jersey is an award-winning provider of orthopedic treatment. Its treatment areas include the shoulder, hand & wrist, hip, knee, elbow, foot & ankle. The team also offers joint replacement surgery and pediatric orthopedics. For more information about the practice and the services it provides, visit its website at https://modernorthonj.com/.
https://modernorthonj.com/2023/01/03/orthopedic-surgeon-in-new-jersey-opens-new-location-in-paramus/
Media Contact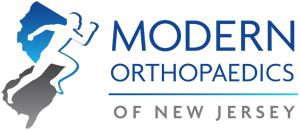 Company Name
Modern Orthopedics of New Jersey
Contact Name
Aaron Michael
Phone
1-973-898-5999
Address
2025 Hamburg Turnpike Suite C
City
Wayne
State
NJ
Postal Code
07470
Country
United States
Website
https://modernorthonj.com/locations/wayne-nj-orthopedics/