VAUGHAN, Ontario: Canadian Mental Health Association York Region and South Simcoe (CMHA-YRSS) has been recognized for its extraordinary commitment to creating and maintaining a healthy work environment.  CMHA-YRSS is focused on helping staff maintain physical and emotional wellness, offering ongoing recognition, year-round employee engagement, and ongoing training.  The team values of Respect, Trust, Teamwork, and Communication are incorporated into all activities to enhance the overall employee experience.  
CMHA-YRSS is honoured to be recognized with these prestigious awards: 
Canada's Most Admired Corporate Culture Award 2022 – recognizes best-in-class Canadian organizations for fostering high performance corporate cultures that help sustain a competitive advantage.
Canada's Nonprofit Employer of Choice Award 2022 – recognizes nonprofits whose exemplary talent management practices support successful mission delivery in the communities they serve. This is the eighth consecutive year CMHA-YRSS has received this award.
Forbes Canada Top Employer Award 2022 – recognizing CMHA nationally, based on survey results from over 12,000 Canadians working for companies with at least 500 employees. Participants rank how likely they are to recommend their current employer.
Employee Initiatives 
By prioritizing employee wellness and growth, CMHA-YRSS supports staff in realizing their potential and vital role in supporting the organization's vision of Mental Health for All.  Through different employee initiatives, CMHA-YRSS has established a caring culture, connecting employees and giving them a sense of purpose.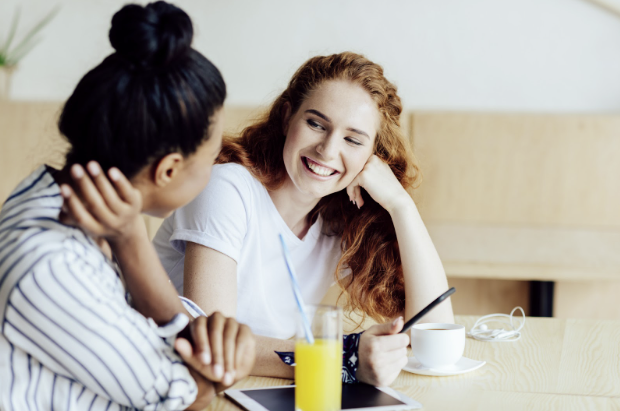 Celebration is an important way of building a strong culture at CMHA-YRSS. Recognition, praise and gratitude is offered in every town hall where staff are invited to shout out "KUDOS" to colleagues. Other channels for recognition include the employee awards program "Beacon of Light Awards", and CMHA Spotlight, a blog dedicated to highlighting the stories and work of employees.   
CMHA-YRSS believes staff at all levels should have a voice and contribute to decisions that affect their working lives. Employees co-designed organizational values, highlighting the standards they feel are important to live and serve by. Managers regularly invite staff to share their ideas on helping the organization better serve its clients and feedback is offered openly in regular town halls, staff meetings, online surveys, and focus groups. 
Ongoing learning and development opportunities are offered through a newly launched, best-in-class Professional Development program featuring formalized Performance Development, Monthly Coaching Meetings and Career Development. CMHA-YRSS leadership program, Leadership Edge, provides non-management individuals with 16-month training, coaching and mentorship to help employees realize their full potential and develop the next generation of leaders.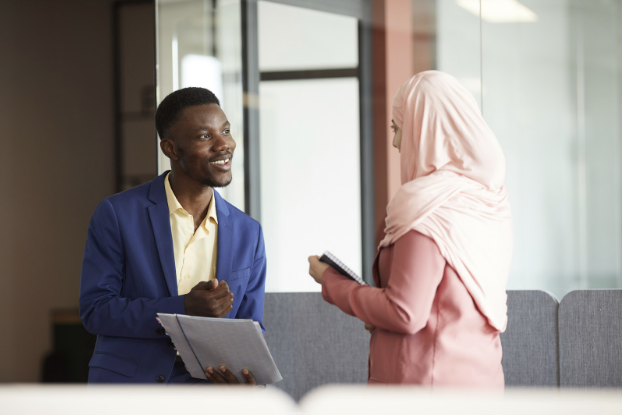 Cultural competency is the foundation of CMHA's talent strategy encompassing leadership development, diversity and inclusion. All staff are required to attend training provided by the Canadian Centre for Diversity and Inclusion and additional training to ensure Indigenous cultural safety and safe care for 2SLGTBQ+ individuals. Since the organization serves a wide range of communities, they ensure that staff reflect this diversity, representing different ethnicities, orientations, gender identities, cultures and religions. 
About Canadian Mental Health Association, York Region and South Simcoe 
Founded in 1918, the Canadian Mental Health Association (CMHA) is the most established, most extensive community mental health organization in Canada. As the nationwide leader and champion for mental health with 75 branches across the country, CMHA facilitates access to the resources people require to maintain and improve mental health and community integration, build resilience, and support recovery from mental illness and addiction. 
CMHA York Region and South Simcoe (CMHA-YRSS) is one of the fastest growing branches of CMHA, last year serving more than 17,000 clients. With a vision of providing Mental Health to All, CMHA-YRSS offers more than 30 mental health and addictions programs for youth, adults, family caregivers, local businesses and community organizations. To find out more, visit cmha-yr.on.ca. 
https://cmha-yr.on.ca/media/cmha-york-region-and-south-simcoe-awarded-for-commitment-to-workplace-culture/
https://posts.gle/R24fyq29AjMSEcNc7
Media Contact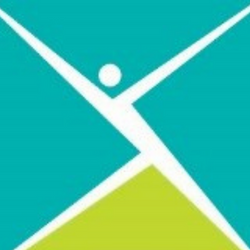 Company Name
Canadian Mental Health Association | York Region & South Simcoe: Vaughan Branch
Contact Name
Board of Directors
Phone
1-905-841-3977
Address
8271 Keele St Unit 2
City
Vaughan
State
ON
Postal Code
L4K 1Z1
Country
Canada
Website
https://cmha-yr.on.ca/