VANCOUVER, British Columbia:  Highly regarded Canadian business broker, Jason Brice, is announcing the opening of a new Construction Company Division under the umbrella of its existing corporate structure.  This announcement follows closely on the heels of the development of a similarly specialized Sign Company Division in 2021.  It reflects Jason Brice's extensive experience and success selling businesses to interested buyers in niche markets.  
Founded in 2005, Jason Brice Business Marketing is built on the foundation of owner Jason Brice's passion for helping individuals to realize their dreams of self-employment.  With an impressive entrepreneurial background, Brice has found the transition to business brokerage to be a natural fit that combines his astute business savvy with his dedication to building meaningful partnerships and facilitating win-win situations for multiple parties.
"Each client has been treated with the same level of respect," says Jason Brice, owner of Jason Brice Business Marketing Inc., "whether I was selling their business for over five million dollars or under five hundred thousand."  As he reflects on the 100+ businesses he has sold, he takes pride in his legacy as a leader in the business broker industry and also looks forward to new challenges and opportunities.  
In the past year, Jason Brice Business Marketing has sold multiple companies in the construction niche (including contractors, flooring companies, plumbing companies, and many other subcontractors) -and currently has more on the market.  This success is what has spurred him to create a specialized Construction Company Division.  This division will focus on continuing to build and nurture Brice's pre-existing database of prospective construction company buyers and will also set up a specialized marketing team to foster greater buyer interest.  
Jason Brice Business Marketing Inc. provides service across Vancouver and British Columbia, including Richmond, Langley, Surrey, North Shore, Abbotsford, Burnaby, and more.  For more information about Jason Brice Business Marketing Inc. and the services it provides, visit https://www.jason-brice.com.
https://www.jason-brice.com/post/british-columbia-business-broker-opens-division-dedicated-to-selling-construction-related-companies
Media Contact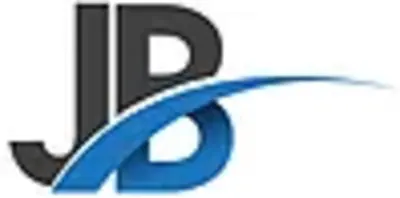 Company Name
Jason Brice Business Marketing Inc.
Contact Name
Jason Brice
Phone
604-559-4431
Address
410 – 909 Mainland Street
City
Vancouver
State
BC
Postal Code
V6B 1S3
Country
Canada
Website
https://www.jason-brice.com/